Celebrate your business with ChamberWest Ambassadors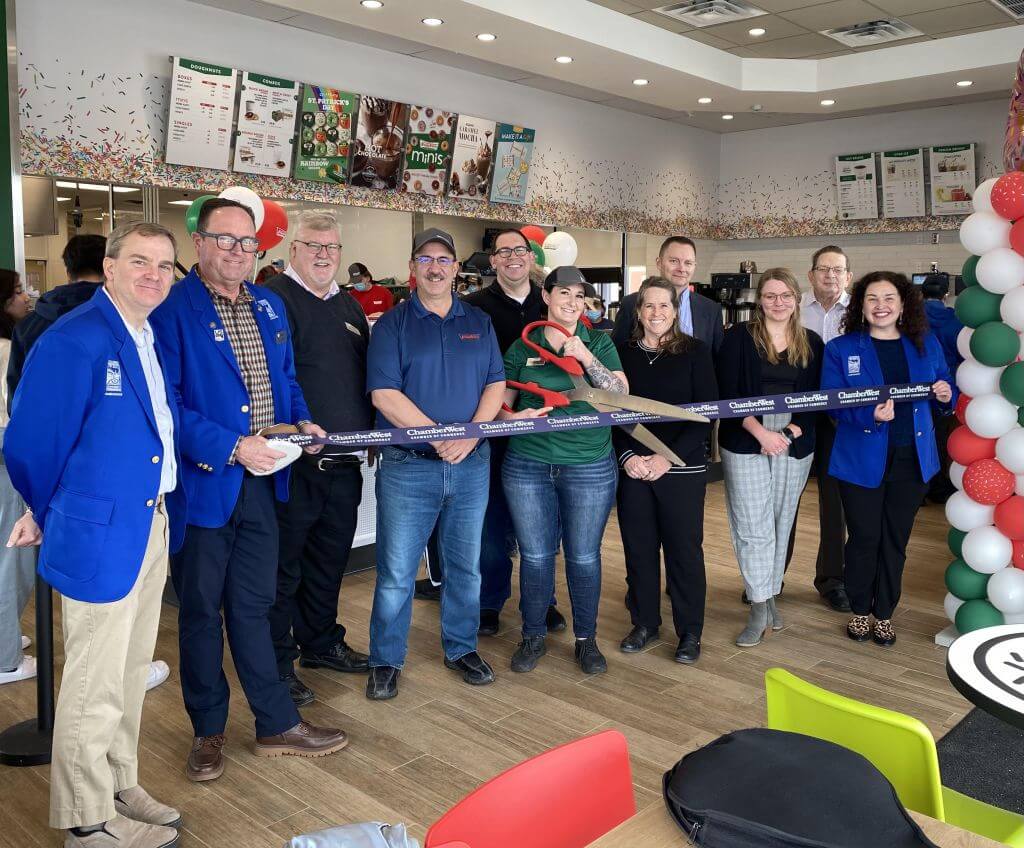 Our professional and enthusiastic group of Ambassadors are the official welcoming committee for the business community served by ChamberWest. Committee members are the team we activate to help us in welcoming new businesses, visiting existing businesses, offering ribbon cuttings, groundbreakings, and re-opening celebrations and other services as requested.
For chamber members interested in joining this great committee, a handshake, great smile, and time are key to finding success in this committee. This committee offers a great way to meet new businesses and connect with existing businesses on behalf of the chamber community. If you like to meet people, have an interest in the business community, and enjoy the camaraderie of a fun group of people, this committee is for you. You also can earn points to win various prizes throughout the year as the Ambassador of the Month! There is a simple application process and then a one-time fee of $125 for official ChamberWest Ambassador jacket and nametag.
Attend Ribbon Cuttings                                                                 Support and Promote Chamber Events
Attend Ground Breakings                                                              Invite others to attend Chamber Events
Visit other ChamberWest Members                                              Deliver New Member Plaque
Invite Chamber Members to Ambassador Functions                  Friday Connections Leaders
Committee Meeting: 2nd Wednesday at 8:30 am.
Events as scheduled throughout the month (including ribbon cuttings, Friday Connections, and other meetings).