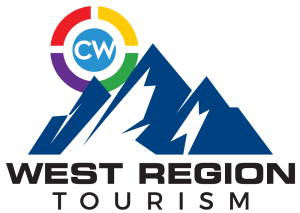 Travel and Hospitality is important to ChamberWest as we represent businesses in West Valley City, City of West Jordan, City of Taylorsville, and the Kearns Metro Township.  Our business community includes entertainment centers, retail and shopping, lodging, community and recreational centers, parks, outdoor recreation and much more.   The Travel & Hospitality Committee is comprised of lodging, entertainment, restaurants, and sporting industry professionals.  They are connected, collaborative, and energized as we work to grow business in our area.
Sports tourism has substantially grown in recent years, and in March of 2021, Visit Salt Lake launched 'Sports Salt Lake.'  In 2022 and in partnership with ChamberWest,  'Sports Salt Lake' hired Sales Manager Evan Bauerle to work out of the ChamberWest office to attract sports, tourism, and events for the west region.  The end game is simple: bring more events, tournaments, teams, and other athletic events to grow the positive economic impact and development tourism brings to a community.  Follow our newsletter to learn more about the events Sports Salt Lake helps bring to our area.  The sign up form for the Sports Salt Lake newsletter can be found here: https://www.visitsaltlake.com/sports/contact-us/sports-newsletter-sign-up/
If you are interested in tourism and hospitality in Utah, this is the committee for you.